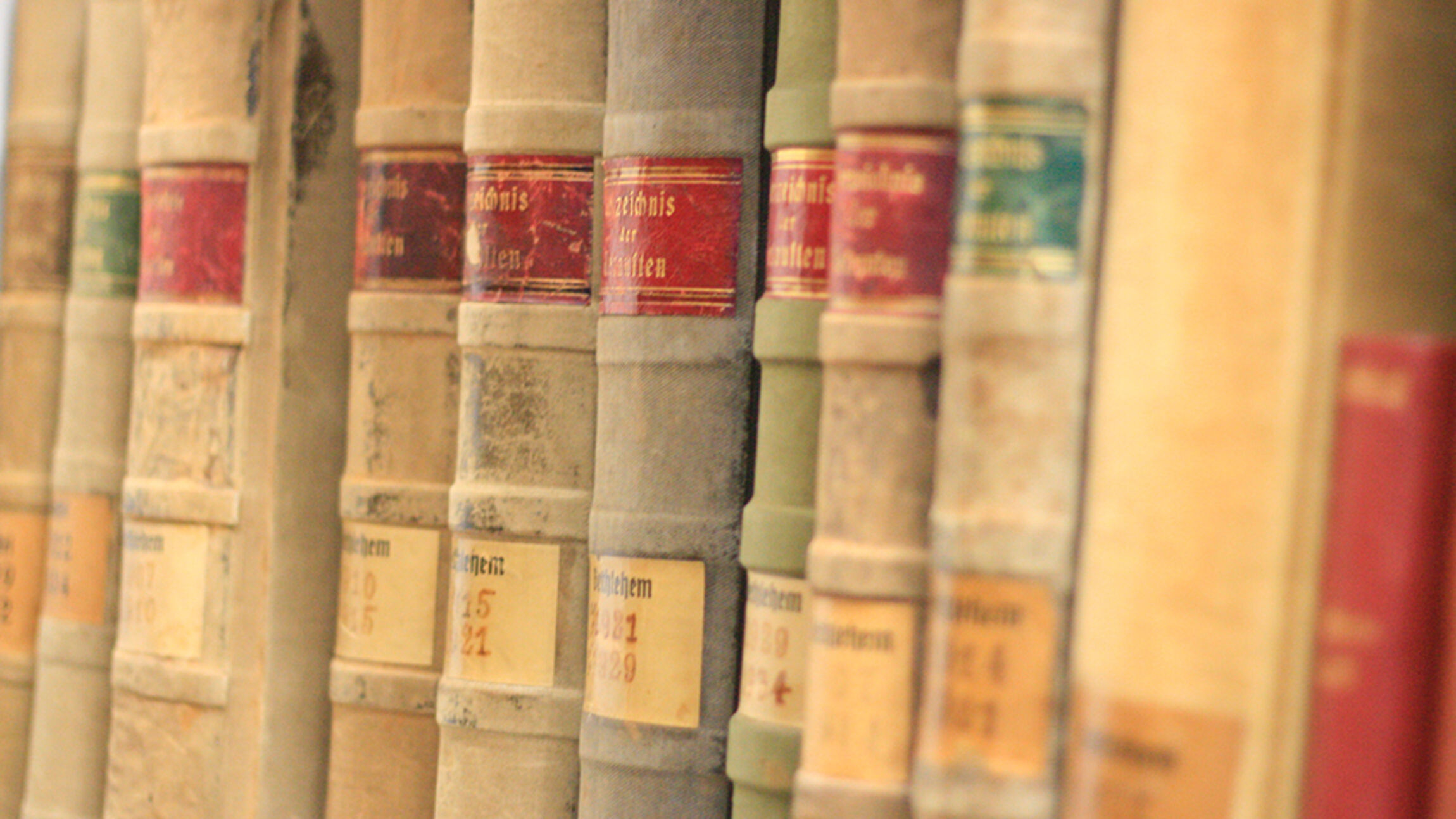 The Church Record Office hosts original books spanning a period of more than 400 years. Photo: Clemens Buchwald
Until the end of the 19th century, church records were often the only source for the biographical data of a person. The dates of baptisms, weddings and funerals were registered in that kind of a book. In some cases, more details like the dates of birth and death, a person's occupation, his or her origin and additional information can be found, too.
Church offices are only obligated to provide information until the end of 1875, since civil registry offices have been established in the German Empire on January 1, 1876. For genealogical Research from 1876 on, please contact the Archive of the city of Hannover (German Website).